Day 28 – Californian Orchards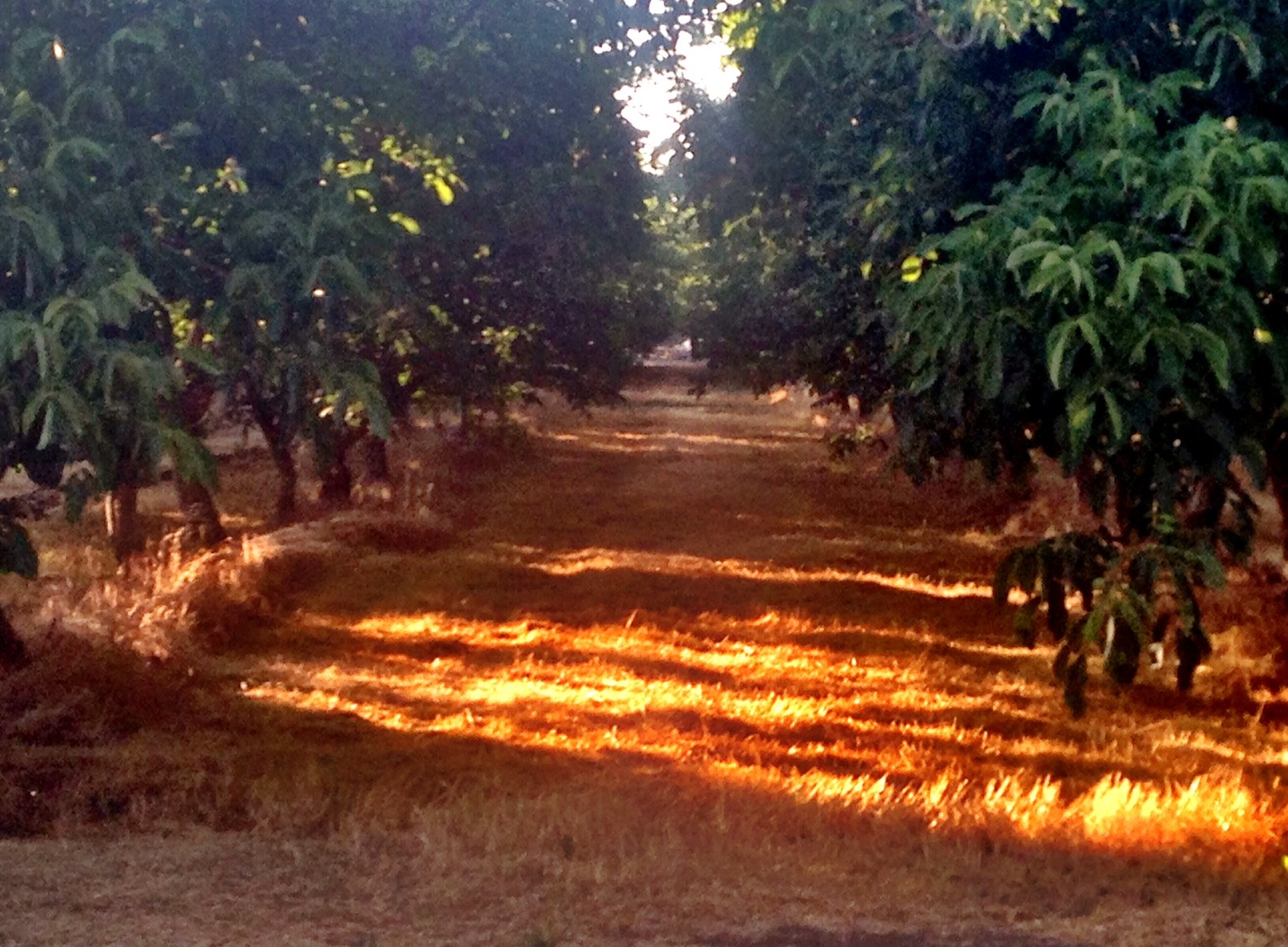 We got to sleep in today because the bike shop didn't open until 9:30am. I headed out to Taco Bell breakfast around 8am and looked over our maps for the next two days. By the time the bike shop had fixed my wheel from yesterday's crash, we were headed out of Placerville at 10:15am… not a fantastic start to the day.
We faced some nasty rolling hills between the cities until Davis where things started to flatten out more. I was blown away by all the cyclists in Davis and the awesome atmosphere! With our late start though we didn't have time to hang around. Outside of Davis led us to a bike trail all the way to a backroad to Winters, CA. This backroad was littered with other cyclists training for competitions, but the cool thing about this road was all the orchards we went through. There were rows and rows of trees with blossoming fruit on them, but none of them were ripe yet.
Finally, we arrived in Winters which was a bit off our route but we needed water for the night. As we wandered around town aimlessly, a couple stopped and asked us if we needed anything. They were extremely friendly and told us where we could get some Gatorade in town, so we took off to that store. When we walked outside of the store (30 minutes later) we put our feet on our pedals and another couple waved us down. As unbelievable as it sounds, they were there to offer us a place to stay and shower tonight. We definitely accepted and met them at their home on the outskirts of Winters. Of course, some people may be appalled that we were staying in a random stranger's home, but they were very nice and trustworthy. We spent the night chatting with them and they even fed us some food! Libby and Reid, if you ever read this, Seth and I both extend our thanks to you!
Tomorrow is the day… 40ish miles to Vallejo, CA where we'll hop on a ferry to San Francisco. A very surreal feeling!
Total miles biked: 83.4 miles from Placerville, CA to Winters, CA
"I look on life as a joyous adventure." – Ernie Harwell