Day 29 – Life IS A Journey… Go Travel It!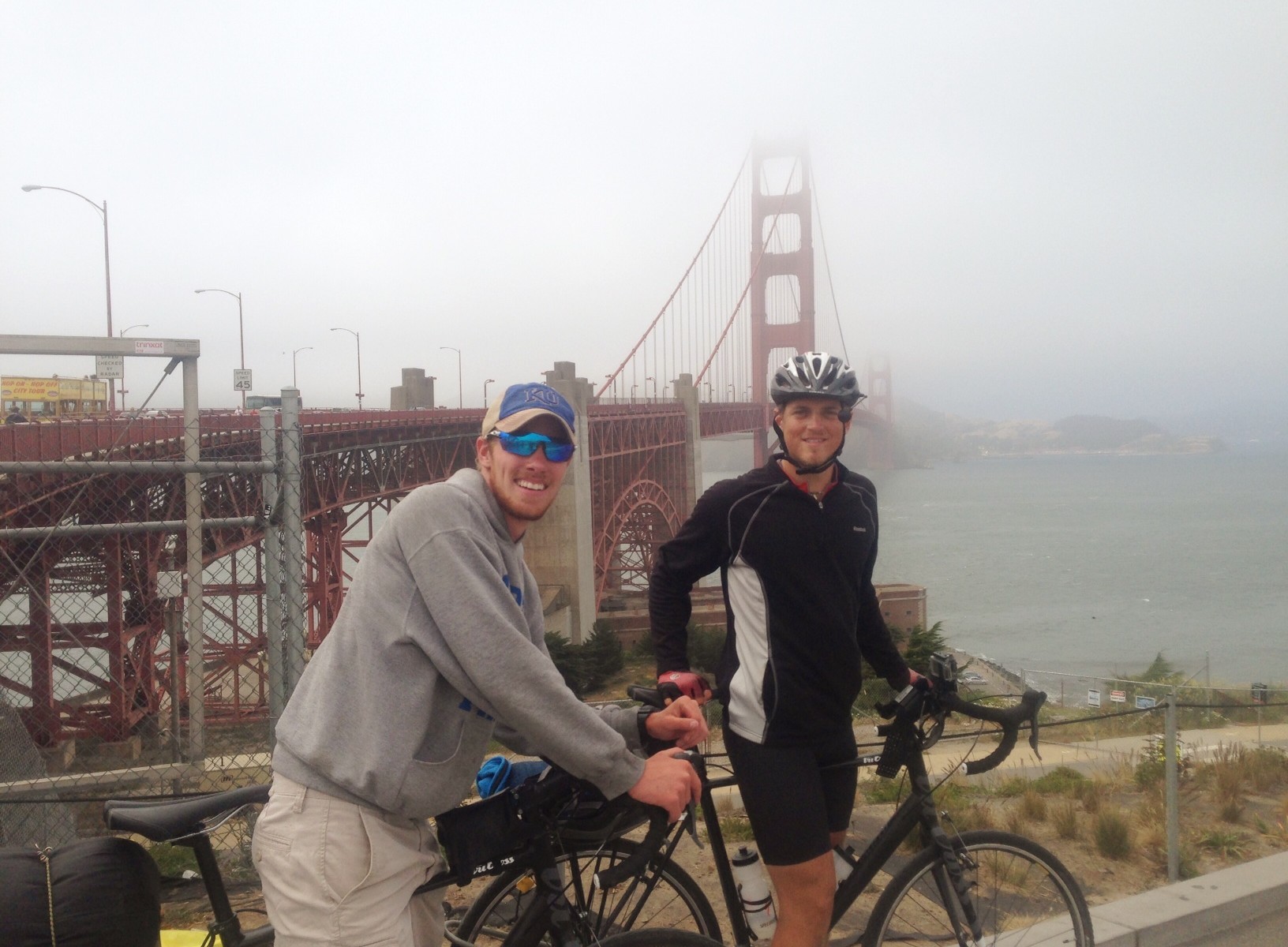 Today was it… 40 miles to the ferry at Vallejo. I was surprised by all the country roads we were traveling on when we were so close to all the urban cities. I don't recall the time exactly, but our ferry departed at 2pm on the dot, and we were set to sail into San Francisco within the next 1.5 hours! There are no words to explain the feeling that I felt when the Golden Gate Bridge came into view. 29 long days, 2000+ miles, and countless mountains and desert stretches made this one heck of an adventure.
Once we got off the ferry at Fisherman's Wharf, we rode to the Golden Gate Bridge which took almost an hour. After getting a quick picture in, we headed onto the path on the bridge… a few short minutes later we were across it and the journey was complete. Thoughts, emotions, and everything else flash by when I think back to where we started on that roadside in Kansas with our peanut butter sandwiches, but we finally made it!!
I'll make a more formal ending post when I get back home, but for now it's time for relaxation and enjoyment of the wonderful city of San Francisco!
Total miles biked: 40 miles from Winters, CA to San Francisco, CA
"Life's a journey, go travel it"