Day 1 – A Journey of '1800' Miles…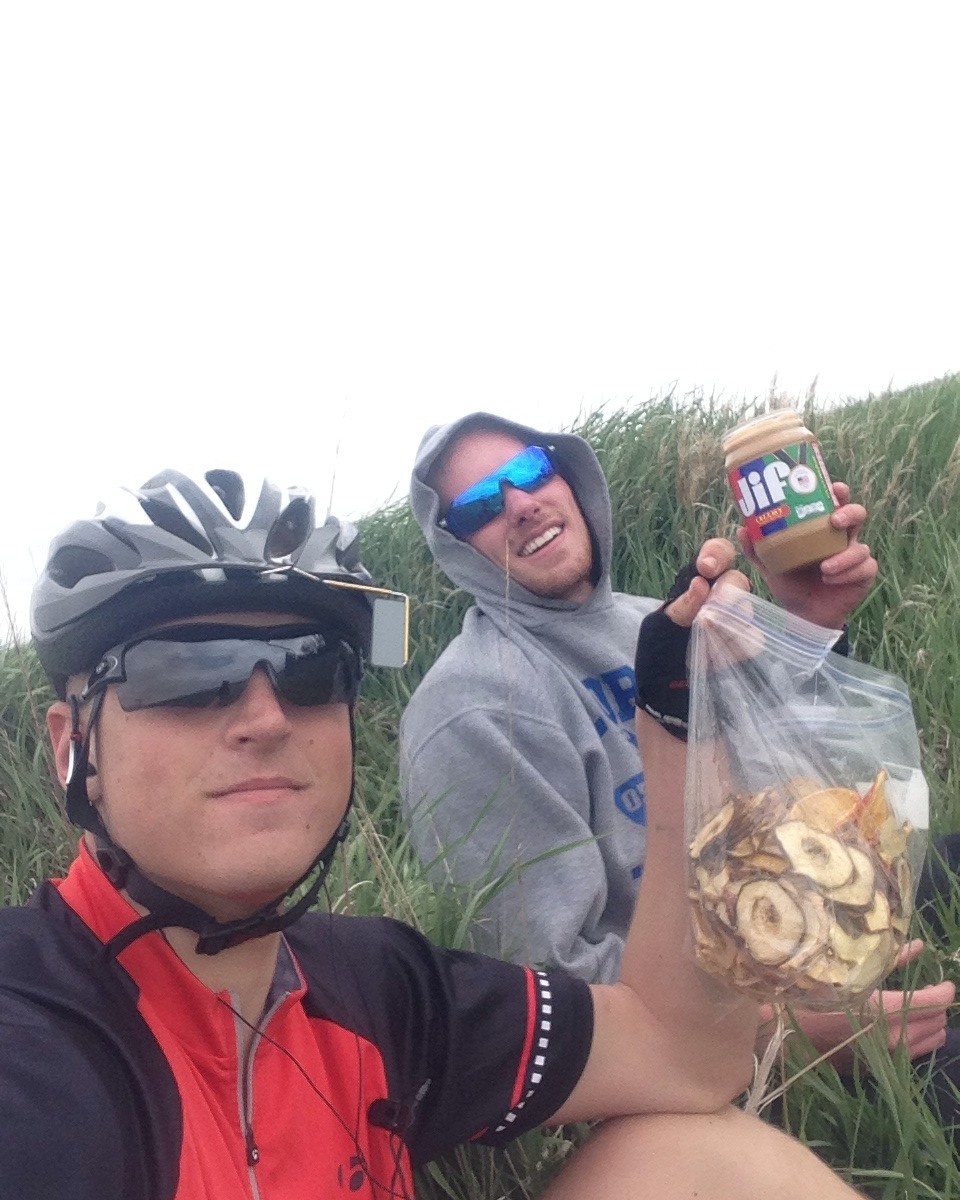 …. begins with a single pedal. It's 2:14pm and Seth and I have just past the Kansas border a few miles back, a total of 65 miles. A 22mph wind has picked up so we're going to take a break for an hour or so. I'll be writing a part two later tonight when we finish. Until then, journey on!
UPDATE: Finally done with the day. Definitely went further than planned, clocking in 81 miles to end up in Almena, Kansas. The riding hasn't been as difficult as I thought. What I foresee being a challenge is the day-in/day-out of living on the road. No shower, cold, have to wear shoes all the time, and my biggest problem – FOOD! The peanut butter sandwiches are tasty now… but in 10 days…
I want to take this time now to thank the Bike Shed in Kearney, NE (http://www.headtotheshed.com/) for making this trip a reality. Without all of your guys' (and girl – Crystal!) help, Seth and I would have been completely lost. Thanks for believing in us and helping with all our questions and issues before we took off. You guys are awesome!
Also, I want to extend my thanks to Brennan Burling for making this killer logo for the website and the cards we're handing out to people – great talent there!
And finally a thanks to friends and family for believing in us, or at the very least being realistic with us. Your encouragement is extremely motivating and only helps the success of our journey. Mom and dad, that includes you!
Anyways, moving on from today we plan on just seeing where tomorrow takes us since we're so far ahead of schedule right now. In the meantime, here are some pictures from Day One (including my already good-lookin sun tan)