Day 24 – Crushed Hope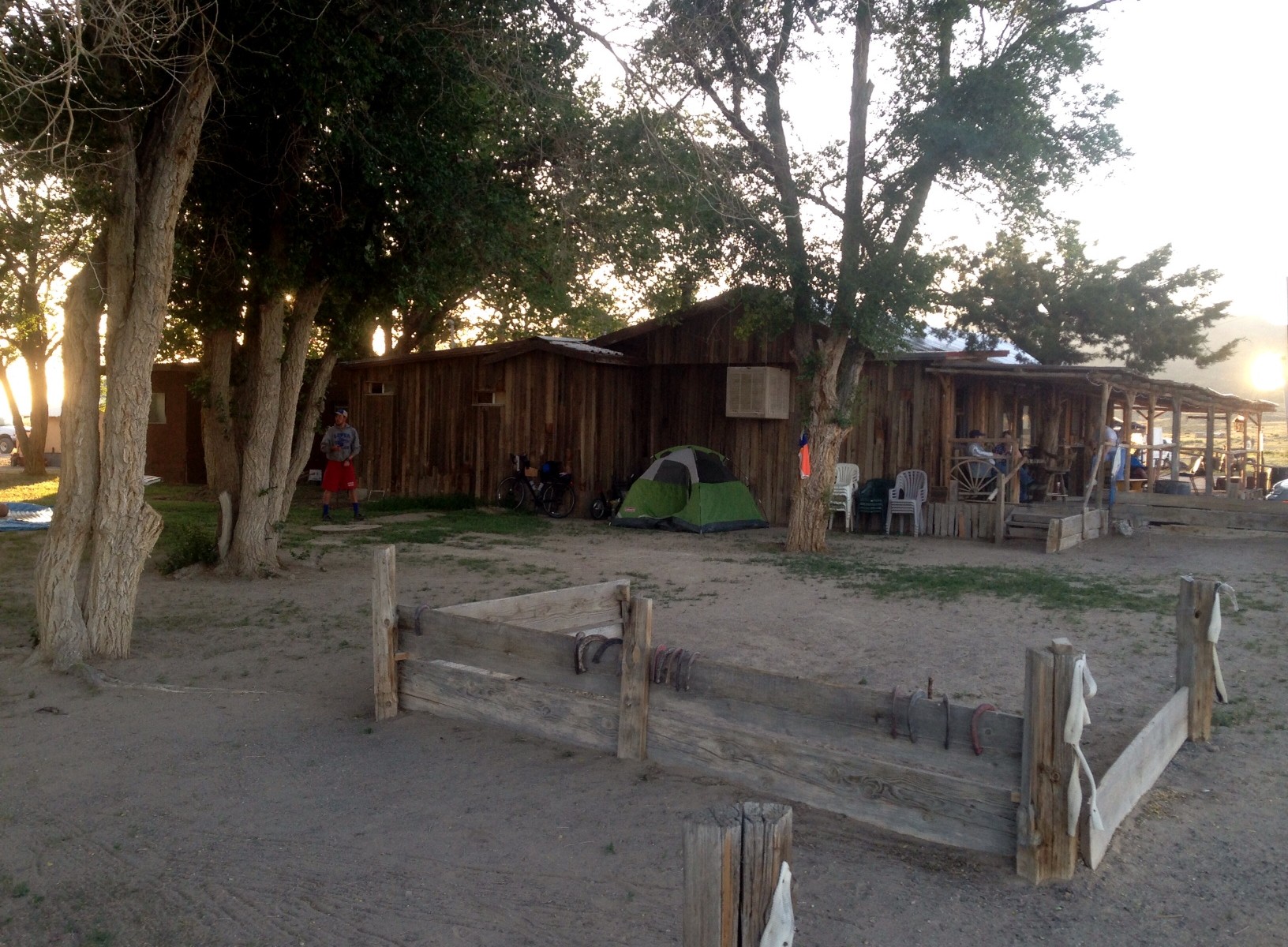 Today we started with a climb over two mountain peaks at 6am before coasting down into Austin. It took about 3 hours to do the two peaks which spanned only 16 miles. Once we got into Austin there was a cafe that we decided we would eat a late breakfast at. We planned on riding 80 miles to Middlegate, NV, so we had a lot of ground to make up but fortunately the ride was more downhill today.
Since it has been about 5-6 days without a shower, we decided we would sleep at the hotel in Middlegate. As we rolled into the very small town, we noticed another group of 19 cyclists unpacking all their gear into the motel rooms. I went inside and found out that all the rooms were reserved for the night… what a bummer. All day long Seth and I were excited to get into a cozy bed and watch some basketball, and now we were stuck in a tent another night.
On the bright side, I calculated that we will be in California in 2 days! Which means we have less than a week before we reach the Golden Gate Bridge. The realization that my journey is about over is starting to hit me already, but luckily I have another 6 days to get the most out of it.
Total miles biked: 80 miles from a field outside Austin to Middlegate, NV
"I get up in the morning looking for an adventure." – George Foreman