Day 23 – Lucky Number 13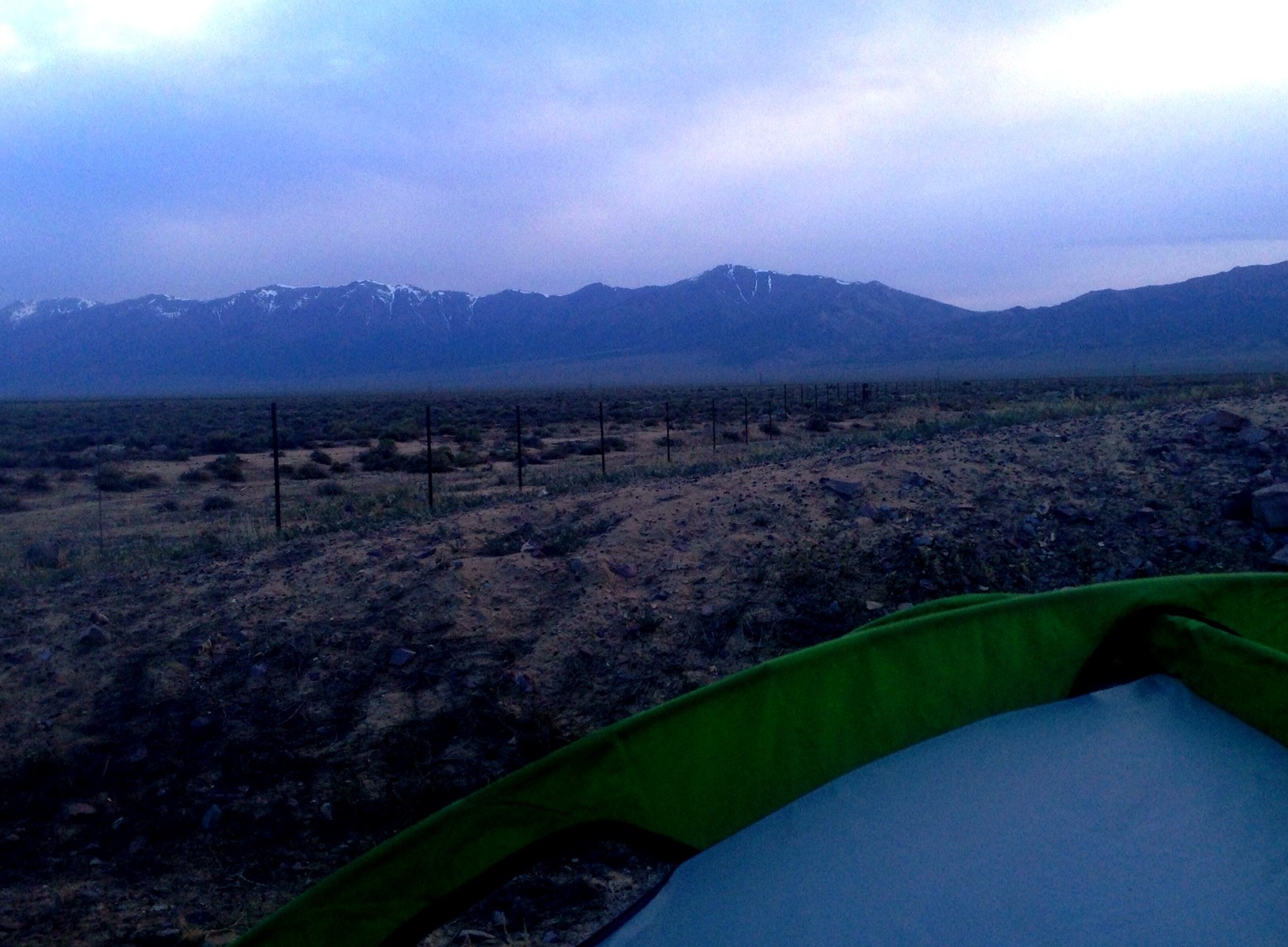 *Delayed post 1 day due to no service*
Yet another day on the Loneliest Road In America. The one exciting part about this day was the fact that I counted 13 drivers who gave us some encouragement as they drove by us. Whether it was a light honk, waving, or even a thumbs up, the encouragement was awesome! I'm not just talking a 'lift-the-finger' kind of wave, but these people were putting their hands out the window, the sunroof, or using both hands in their car. It was just incredible to come across so many encouraging people. Throughout this whole trip, today definitely trumped all the others with friendly drivers.
One particular driver even pulled over to ask if we were ok (at this point we were walking because of the wind). The man, Bruce, and his wife, Lane (I hope that's how it's spelled), hopped out of their car and immediately asked if we would like some cold drinks. We gratefully accepted and began talking to them. Bruce said they were just finishing a cross-country tour in their car to celebrate his wife's retirement. We told them about our trip and just chatted for a little bit before it was time to part. Before they drove off they gave us their information (name, phone, email) in case we needed a place to stay. Unfortunately our route doesn't take us by Nevada City, CA, but we are extremely thankful for their offer!
Despite having a headwind after doing 44 miles in the morning, we still reached over 90 miles today. We didn't make it to Austin unfortunately, but we'll be able to make our stop tomorrow in Middlegate, NV for a hotel room finally (we haven't showered since Cedar City).
Total miles biked: approximately 93 miles from a field outside of Ely to a field outside of Austin, NV
"People who make no mistakes lack boldness and the spirit of adventure. They are the brakes on the wheels of progress." – Dale Turner