Day 5 – Wind, Wind, Go Away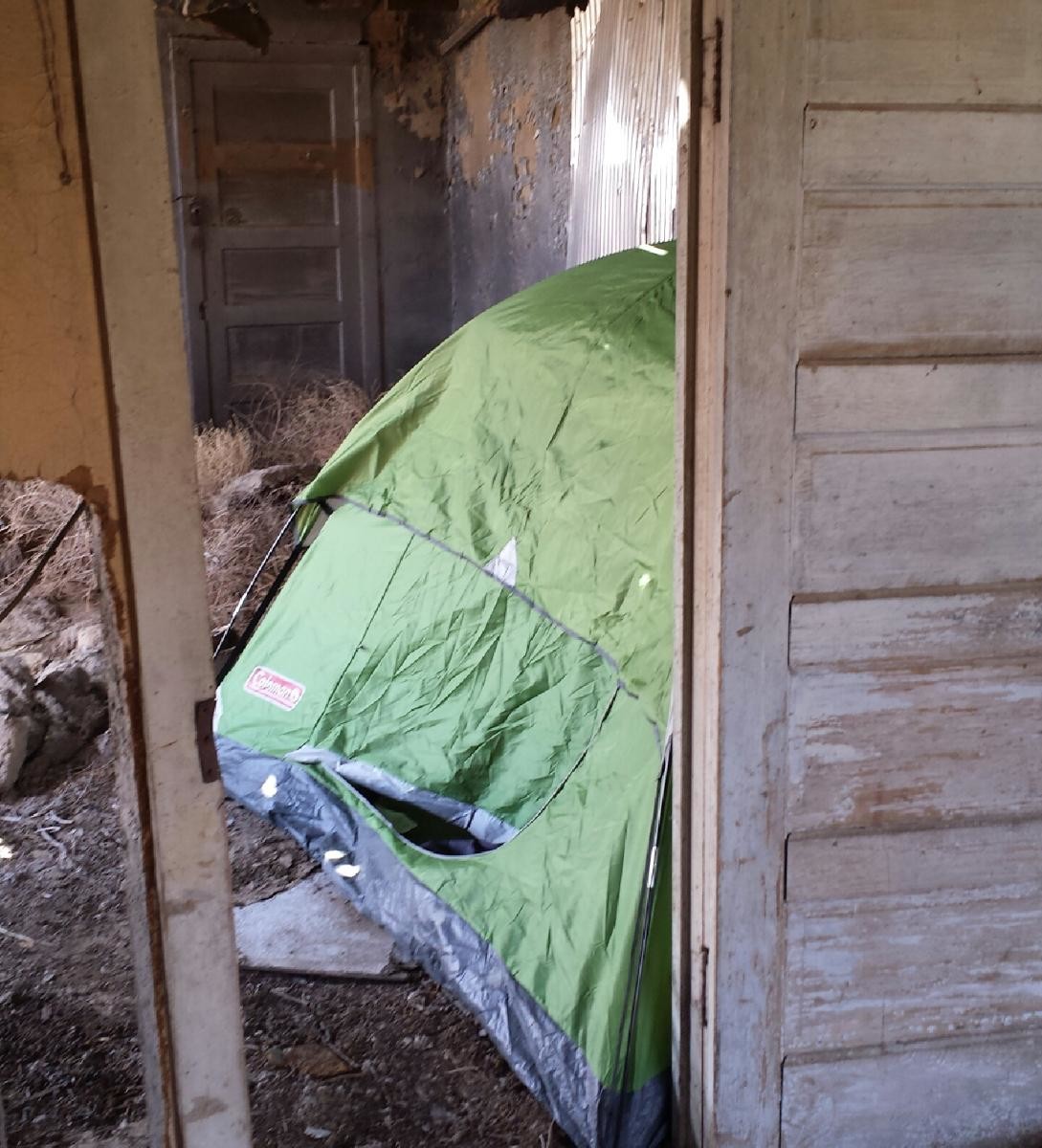 Day 5 started out with a nasty, chilling, wind from the North. We were well rested from the hotel though so we were anxious to get out on the road. Luckily the 25mph wind pushed us down the highway as we traveled South for 20 miles. A mere 50 minutes later we had travelled that whopping 20 miles, clocking in at over 30mph speed on some miles. Spirits were high!
And then everything took a change for the worst. That same wind kicked up to 30mph and was a crosswind as we rode West. It pushed our bikes to the center of the barren highway and our gears were as low as they could go. At one point there was some serious looking cloud-looking formations about .5 miles ahead of us, making the visibility no more than that. We began to worry that there may be a storm up ahead and decided to hide out in ditch for a little bit. With no cellphone service, a windchill below 19 degrees, and progress too slow to push on, we were in for a treat.
Then, our luck changed. A man in his diesel pickup truck pulled over by the highway that we were lying on and asked us if we needed any help. With a lot of hesitation, we decided to make today our first cheat day. I had hoped not to have to hitchhike anytime throughout the trip, because then it wouldn't necessarily be considered "biking to California", but our options were limited when he told us the next town was 20 miles away. We loaded up our bikes and trailer and hopped in for a ride to that town. I have regrets for doing it, but we were on a very tight schedule and can't afford to get behind schedule so early in the trip.
Arriving at Haswell, CO greeted us with a city park, but nothing to hide our tent behind. With winds gusting well over 30mph and the temperatures dropping lower, Seth pointed out a "nice" looking abandoned house across the road from the park. Inside it we discovered it was an old sod house, boards hanging from the ceiling, and rubble scattered across the floor. We decided it was worth the risk staying in this building and keeping warm, rather than our tent blowing away and being cold tonight when the temperature drops below freezing. [We find out the next day in Sugar City that the place was called "Prairie Dog Café"]
Here ends the day… total miles biked: 23ish, and a 17 mile ride to the nearest town.
Let's hope tomorrow is better…
"…there ain't no journey what don't change you some." ― David Mitchell, Cloud Atlas