Day 11 – Bike Problems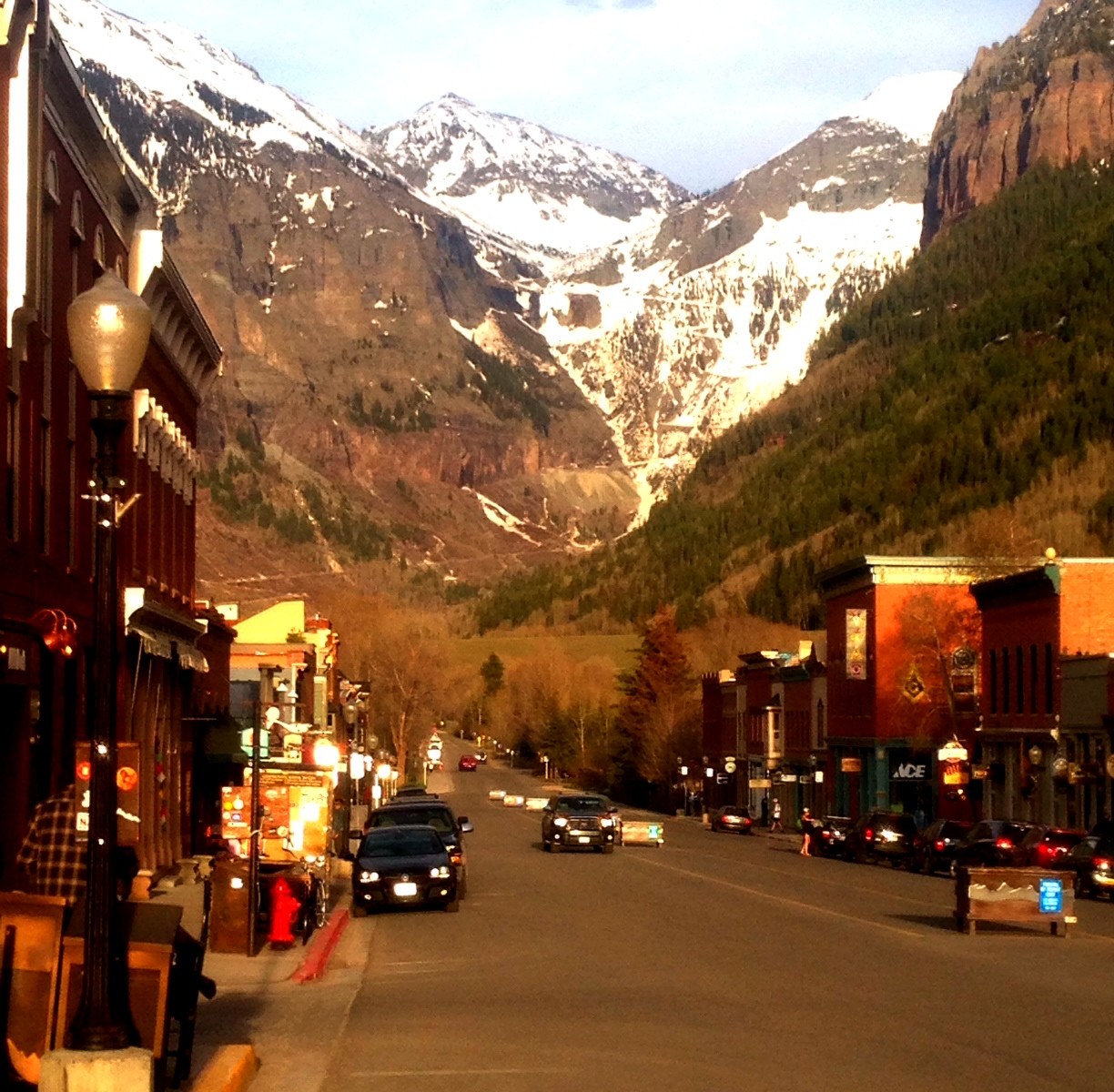 Today started off well when we left the KOA camp because, for once, we were able to wake up at 6am and it wasn't freezing outside. By the time we packed up we were headed out of Montrose by 7:00am-ish. About 10 miles out of town we pulled over to rest for a minute or two because I was feeling outrageously slow today. I shrugged it off as a bad morning for the legs, but for whatever reason I decided to check out my brakes. Sure enough, one side of my brakes was rubbing on my wheel while I was riding that entire morning. Just what I needed…
We took a look at the bike and I adjusted the brakes so they wouldn't rub anymore, and we continued on. A few more miles up the road I hopped off to check them again, and of course they were rubbing. After looking at the wheel for a while, I noticed the axle screw wasn't tight and that the trailer weight was pulling the axle from the wheel. Once I tightened the axle screw, all seemed to be ok, but it wasn't.
Another few miles went by and I got off to check once again to make sure all was ok, and then I noticed my tire had a slight 'wobble' to it when I was riding. It wasn't noticeable when I rode, but I could definitely see the tire move side-to-side as I spun the wheel. There was nothing we could about it on a Sunday afternoon, so I just decided to get moving on.
As we climbed another large mountain, Seth was in front with the trailer, and as I was looking at some scenery he had to stop to take a break. By no means was it his fault, but I ran right into the back of the trailer and fell hard onto the pavement. Blood immediately began running down my leg, but we really didn't have time to thoroughly look into it so I just slapped a bandaid on. Coincidentally, an older man (62 years old he told us) was coming down the mountain and asked if everything was ok. We talked for a bit and I asked him if he knew what could be done about my wheel. He referred us to a bike shop in Telluride, CO that would be able to adjust my spokes to make the wheel straight again; what a relief to know I didn't need to wait for a new wheel to be shipped in!
Finally, we reached the top of the mountain and began heading down. It was a long, more level, downhill ride today (12 miles to be exact) and when we reached the bottom we pulled over to have a quick snack. Another old man came pedaling by and talked to us a while and referred us to the same bike shop. He also warned us of a nasty mountain coming up if we wanted to get to Telluride tonight.
He was right. That mountain was steep and long, something we hadn't prepared for mentally when the day began. The first mountain was much larger, but we were ready for it… this one we were not. We walked and walked until about 5pm we reached the top. The descent landed us in the town of Telluride. It is such a beautiful town here, resting at the bottom of some spectacular mountains! All the stores and houses are painted in 'neat' colors, and everything around just has an older feel to it (a good, updated, old though).
Tomorrow morning we will get groceries and head over to the bike shop at 9:30 sharp. Hopefully they can get us in and out so that we can strive for the 50 mile day tomorrow. Right now we're looking at being in Utah 2 days, which is a whole new adventure in itself…
Total miles biked: 65.7 miles from Montrose, CO to Telluride, CO
"I feel the need to endanger myself every so often." ― Tim Daly