Day 14 – Heatin' Up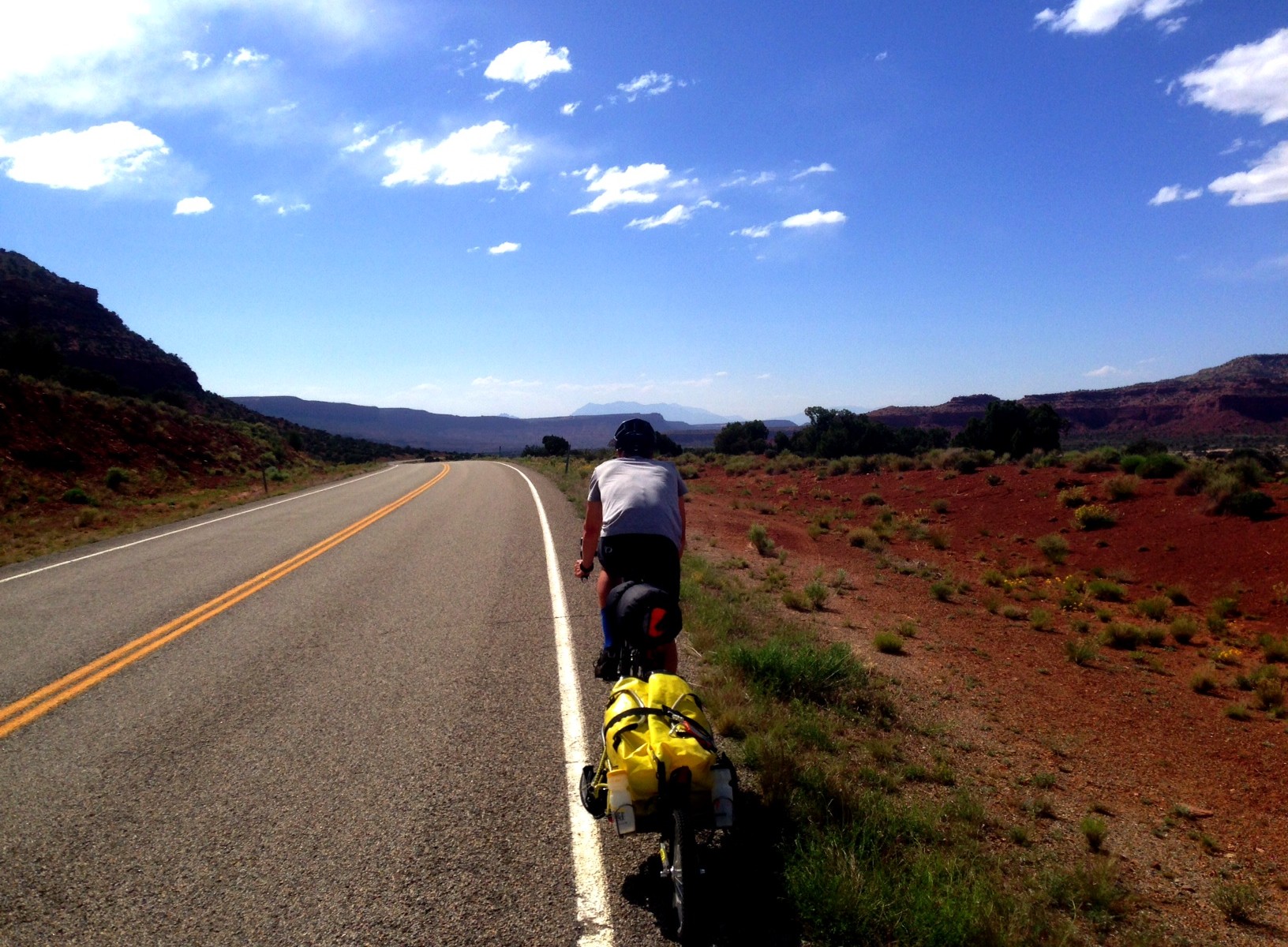 *Delayed post due to no phone service*
The start to our desert days begins two weeks after we left Kearney, Nebraska. Fortunately we had a nice overcast until about noon, but once that went away it got hot very fast. Our entire day consisted of going up a long, drawn out, mountain (Salvation Knoll Summit – 7100 feet elevation) and back down it.
The interesting part of today was that we were about 74 miles from the nearest town, or any form of life it seemed like. With the hotel last night, we were able to get up at 5:30am and begin getting ready before it got too hot. When we got to Blanding, UT, we filled up our 140oz water pack and headed out into the wilderness with nothing between us, and the next water source that was 74 miles away.
As you'll see from the plenty of pictures below, we hit some great mesa/plateau's today, but the heat made sure we couldn't enjoy it thoroughly. Other than fighting our way up the hot mountain, and riding down it, there isn't much more today except for the fact we are sleeping in a 'field' (picture below) on the side of the road tonight. Tomorrow we'll reach Lake Powell where we'll be able to fill up our water containers [edit: since this is a delayed post, you'll see why my previous statement is false], but for tonight we will have to tough it out.
Total miles biked: unknown (we literally have no idea where we are sleeping). Tomorrow will have a two-day total.
"Adventure is worthwhile in itself." – Amelia Earhart
And a lovely cactus rose for Shelly and Lisa, our two wonderful mothers!