Day 17 – 84 Miles Uphill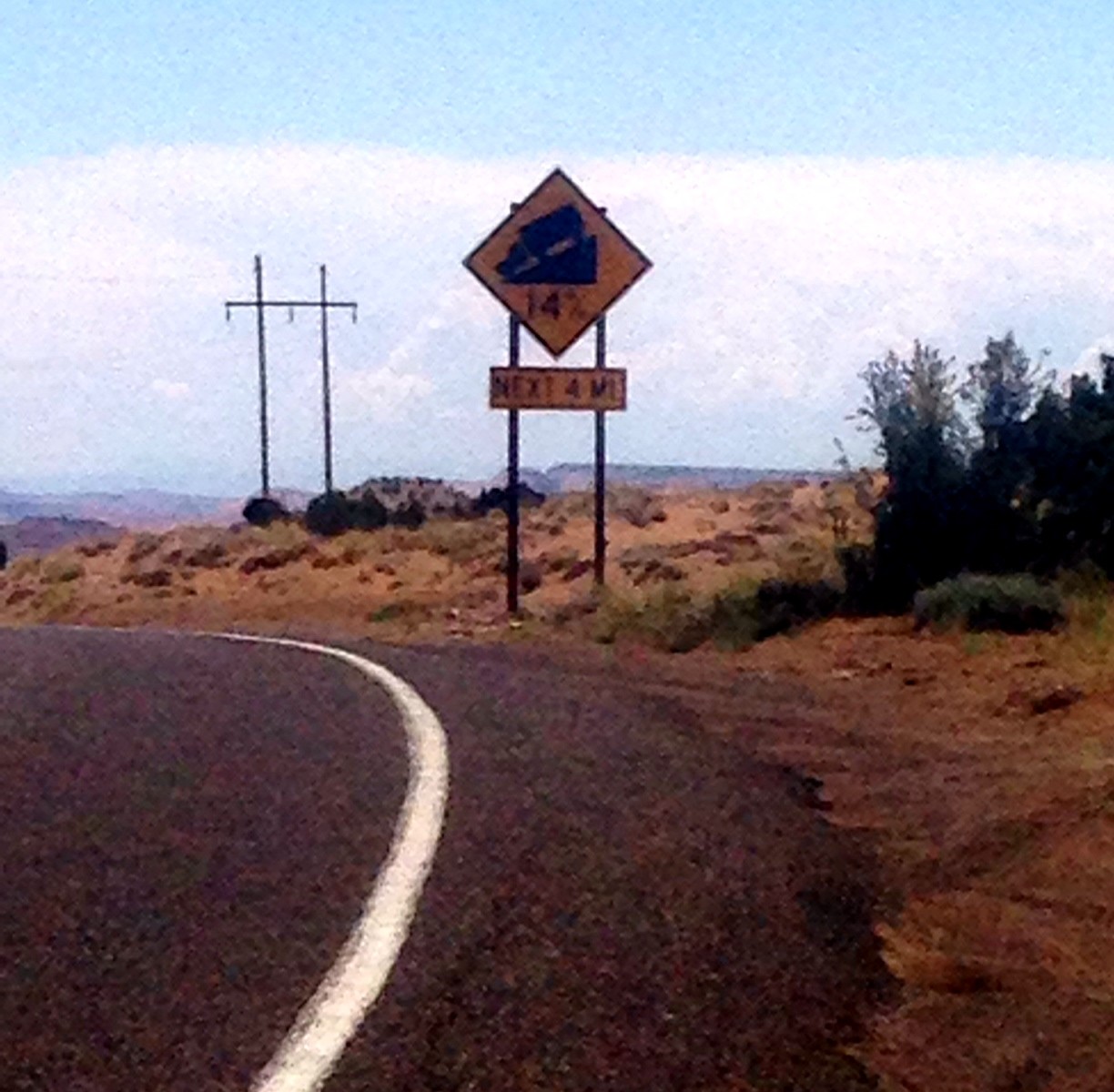 Today was our second longest mile day, and our longest hour day. We started at 7:45am this morning and didn't pull into our campground until 8pm. There was a break in there for lunch, and then later for supper, but 12 hours on the road really takes a toll on you. Our other option was to stay in a field somewhere, or do another 34 miles for the day and reach a KOA camp – we chose the latter.
There wasn't anything new and exciting today except for the fact we went from a forest in the mountains, to desert mesas in a matter of miles. I personally considered today one of our toughest (if not the toughest) due to the all the mountains we climbed. It would have been fine minus that extra 34 miles, but that added bit greeted us with a small mountain that our bodies were not ready for. We pushed through it though and have the reward of showering up tonight and sleeping in a campground with water.
This post is very short, but as you can imagine we're both beyond tired and are ready for bed. Hopefully tomorrow brings a better day!
EDIT: Now that I have more energy to think about what happened this day, there WAS plenty of new and exciting things that happened this day! The first one was the fact we hit our steepest grade on the trip — a whopping 14%. I know this number doesn't make sense to a lot of Nebraskan's who may be reading this (I know it didn't to me before this trip!), but 14% is incredibly steep and we had the fortune of riding down it all! It was about a 10 mile journey down the winding roads, and the brakes had to be applied frequently. There was a turn that indicated you should be going 25mph (for cars… we're on a skimpy bike), and at the time Seth and I were both going faster than that. Well, like the adrenaline junky I like to be sometimes, I only slowed down a little bit…
What a mistake that was. As I leaned into the corner, there was a car coming up the mountain on the other side of the road so I couldn't use more lane to lean. I went around the corner and quickly discovered it was too sharp for my bike to handle safely, and my brakes were squeaking very loudly because of how hard I was holding them. My handlebars and trailer started wobbling, which is the first sign of an upcoming crash, but just as I thought I was going down, the road straightened out. Let's just say that my gun-ho attitude with the declines was taken down a notch this day.
The other amusement for this day was that when we reached the KOA campground in Cannonville, we lucked out by being the last tent spot available for the night since it was Memorial Weekend. Since the day kicked my butt so much, I immediately went to the grocery store and picked up a large package of turkey slices and my own loaf of bread. After eating half the loaf, and the entire turkey package, I totaled my protein count to 78g in that one sitting. My legs thoroughly enjoyed that the next day!
Total miles biked: 84 miles from Dixie National Forest Campground to Cannonville, UT
"Life is either a great adventure or nothing." – Helen Keller