Day 18 – Panguitch Lake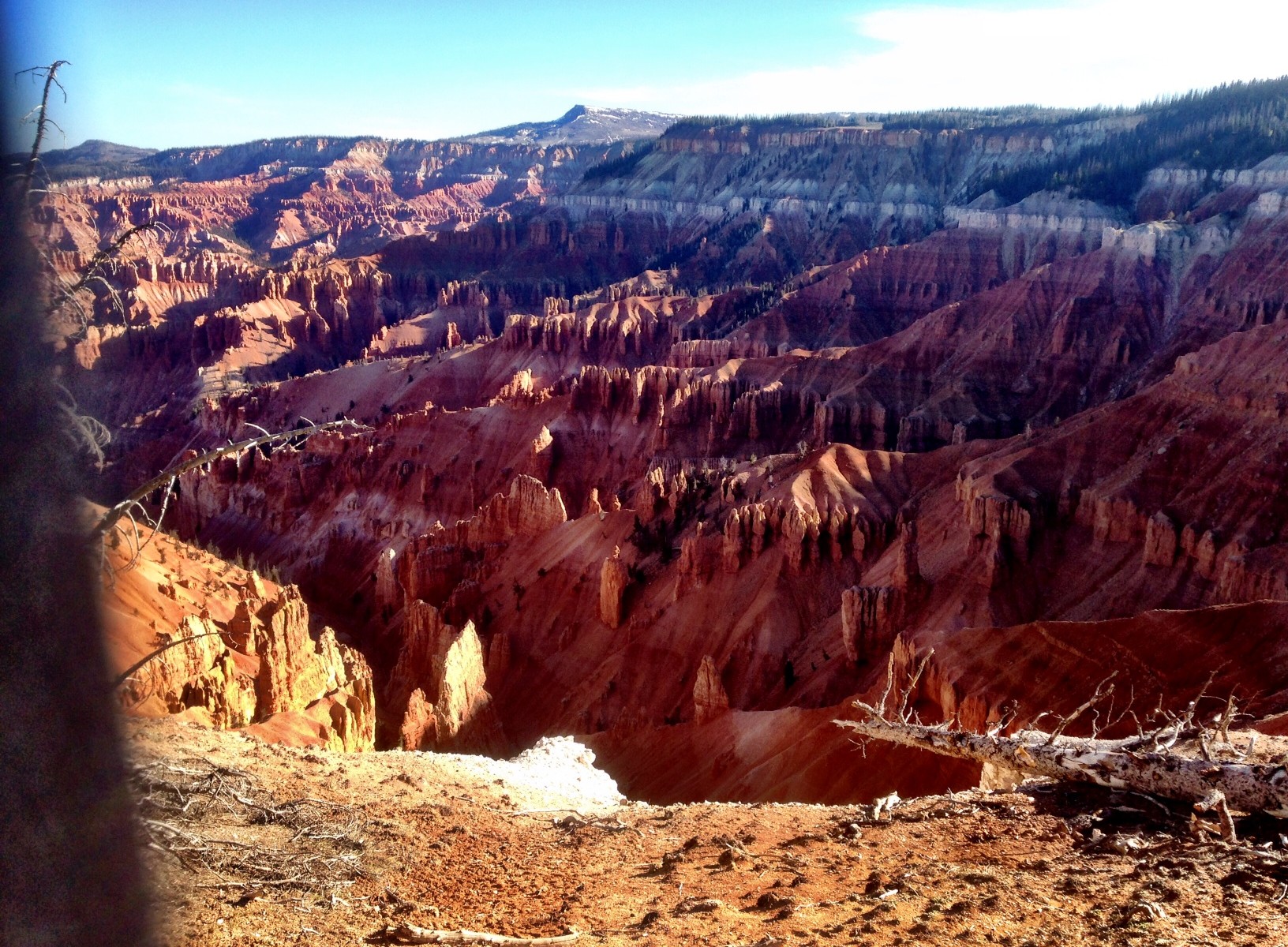 Before writing this post, I want to direct you to Day 16 and Day 17 – I have updated them with pictures and more content for Day 17.
*Delayed post due to no service. May 25th, 2014*
Today we woke up from our tiresome journey of 84 miles yesterday. Our map indicated we had a small mountain to climb right away, then back down it to reach Panguitch, UT which was 32 miles from Cannonville. After Panguitch there was a mountain that rose to 10,300 feet (our second highest peak on the trip thus far). The summit was 4500 feet higher than our location at Panguitch, spanning 36 miles uphill. We had our work cut out for ourselves.
By the time I fixed the flat tire on my bike and ate lunch at Panguitch it was already 2:15. Ordinarily we can get 36 miles on average terrain in under 4 hours, but this was nothing but an unforgiving climb to the top. At 5:15pm we had gone approximately 20 miles and reached Panguitch Lake. There were families out having a fun-filled day on the lake for Memorial Weekend as Seth and I pedaled around the lake knowing we still had a painful climb to do for the evening. We stopped at the last campground available by the lake and made the decision to get to the top of the summit instead of cutting our day short on mileage (at the time, we had only gone roughly 52 miles – which is not enough for our competitive spirits!). The sun was going to set today between 7-8pm, so we had 2ish hours to get to the campground at the top.
The climb was awful. Not only did it get much colder as we got higher (as expected), but the mountain never gave in and dropped for a bit so we could coast – it was simply uphill the entire time. We walked half of it, and biked the other half. As the sun began to lower, we were worried about getting caught up top in a snowstorm because a local told us it had just snowed there the night before. The real pain, for me anyways, was doing this entire climb with no calories to burn. I had eaten a max. of 1500 calories between breakfast and lunch, and since the sun was going down we had no time to stop and eat supper. That meant I was running on those 1500 calories, having burned over 4000 at this point already. I could feel my body getting weaker, and my calfs began shaking when I would push hard up a hill, but we had to keep climbing before the sun ran out.
Finally around 7:30pm we reached the summit near Brian Head. The campground we needed to go to was approximately 5 miles up the road. As we got to the campground sign, we find out that it was closed… Onward we went for another half mile and just called it quits on a hiking trail along the road. We walked back into the trees a way and pitched our tent on a canyon cliff (last picture below). The view was beautiful right outside of our tent, but the cold and fatigue from the day put us both to sleep right away. Unfortunately, tonight we will be sleeping on the summit of the mountain.
Total miles biked: 73 miles from Cannonville, UT to Cedar Breaks National Monument (summit)
"It is only in adventure that some people succeed in knowing themselves – in finding themselves." – Andre Gide