Day 22 – McDonald's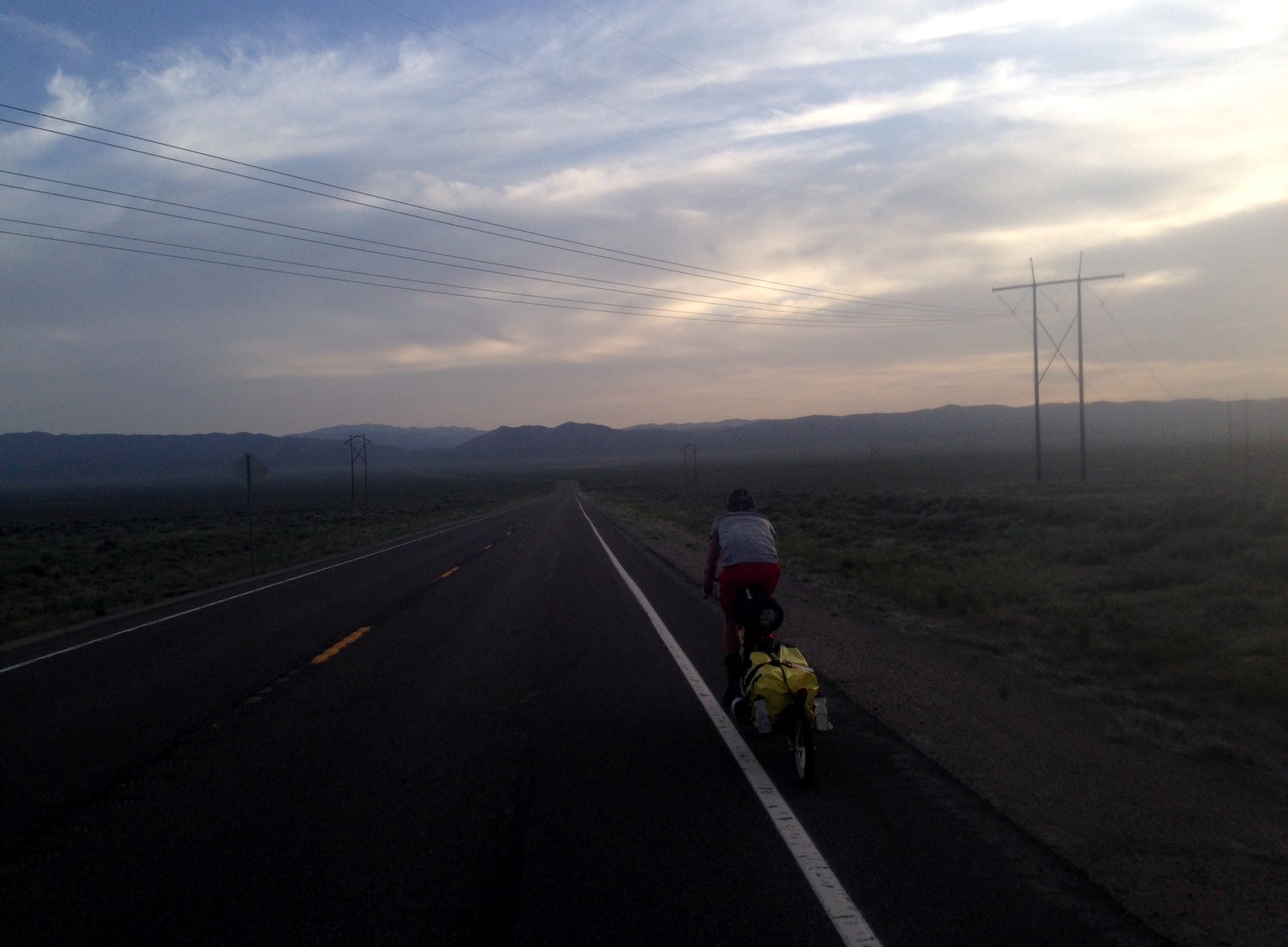 Riding on the 'Loneliest Road In America' is something exciting to say that I've done, but as you can image, this post won't be riddled with any thrilling news. We woke up this morning and got going around 7:30am to get to Ely by lunch (26 miles). We arrived there at 10:15am and I immediately stopped at McDonald's – it had been too long!
My first order consisted of a grilled onion cheddar burger, a McDouble, 20 piece McNugget, a large shake, and large fries to top it off. YUM! We planned to sit this afternoon out to get out of the heat and to rest up after yesterday's killer ride. I began getting caught up on emails and the blog posts with the free wifi as Seth scouted the town out for grocery stores. About 2-3 hours later I was ready for another meal and ordered myself 2 Big Macs with a hot fudge sundae on the side. I swear that I put food into my mouth and it's immediately engulfed by a black hole in my stomach. As we filled up our water for the 78 mile journey with no service, I was already hungry again!
Tonight we rode until dark (8:15pm) and pitched a tent on the side of the road once again. Tomorrow we'll reach Eureka, but a nice destination would be to get to Austin, NV – 110 miles away. It would be our first century, but we're putting ourselves in the mindset of getting there tomorrow if the weather is nice.
Total miles biked: 58 miles from Majors Junction to 32 miles outside of Ely, NV
"Adventure is worthwhile." – Aesop