Day 9 – Monarch's Pass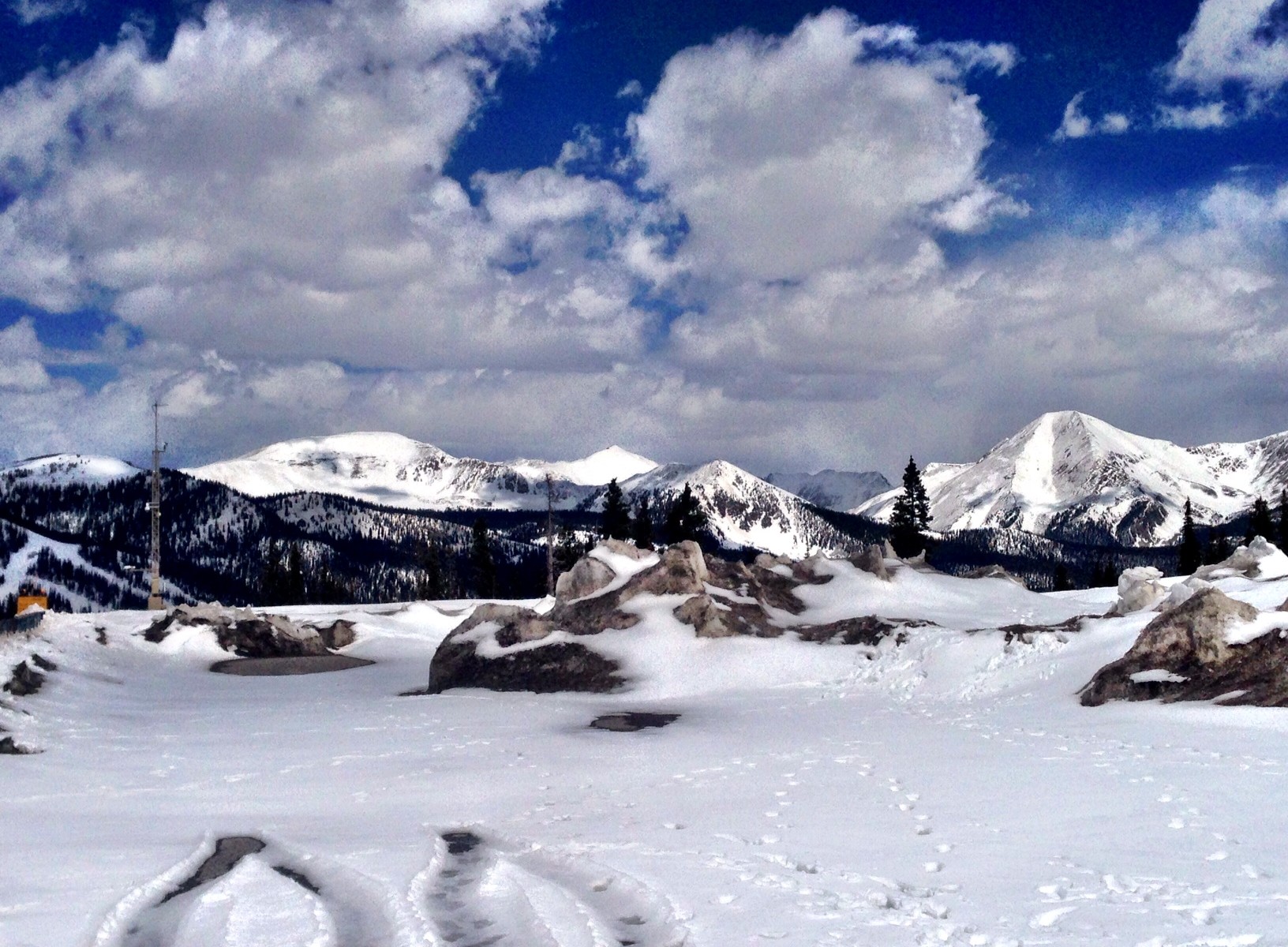 We did it. The highest peak of our journey is behind us now. Monarch's Pass was a staggering 11300 feet in elevation, resting on the continental divide. Fortunately we had great weather all the way up, but I'll be the first to admit that we walked 95% of it. Once we reached the top, there was a shop up there that we stopped at to get some homemade fudge, ice cream, and coffee (I never drank coffee before this trip, by the way). If you're wondering, yes, I peed on the continental divide.
After getting rested up, we headed down the mountain at around noon. The ride down was even more of a thriller than yesterday's descent. The speed, turns, and constant decline gave us quite the adrenaline rush. Seth will admit that he didn't enjoy the descent all that much because it was extremely fast and one mishap on the bike, or a bump in the road, could lead to an extreme injury and the end of the trip. Luckily for him, and not so much for me, we got stuck behind a semi going down the mountain that had to go slow so it didn't "runaway".
At the bottom of the true descent we pulled over to take some of our gear off. Riding down the mountain is extremely chilling because you don't use any muscles to keep your body warm. As we were about to take off, a man in an old Cadillac pulled over to 'admire' our bike trailer. Little did we know, he began to tell us his life story, and how he's just driving across the United States now, and how we have a place to stay if we ever go to central Arkansas (which probably won't happen…). Finally he got the hint we needed to get going, so he hopped in his car and drove off.
Going around the next bend in the road greeted us with a nasty 20mph+ wind right in our face. Mile after mile it kept blowing at us, and looking ahead it was apparent there were some storm clouds. Luckily it only sprinkled for a minute, but the wind persisted for many miles which unfortunately put us behind our goal for the day. We had to settle in the town of Gunnison, CO because of our slow pace to get that far.
Tonight we are tenting in a nice KOA campground. We're striving to get to Montrose tomorrow, which is only 64.6 miles, however there are some steep mountains along the way. If the weather is right, it should be doable!
Total miles biked: 53.4 miles from Maysville, CO to Gunnison, CO
"The biggest adventure you can ever take is to live the life of your dreams." ― Oprah Winfrey